Today we have Jessica sharing her favorite accessory that is a must have in her closet! Her blog is one of my daily reads and she has an incredible since of unique style! Not to mention it is her birthday today (HAPPY BIRTHDAY!) and she used to work at Starbucks too, so that pretty much makes us distant cousins or something!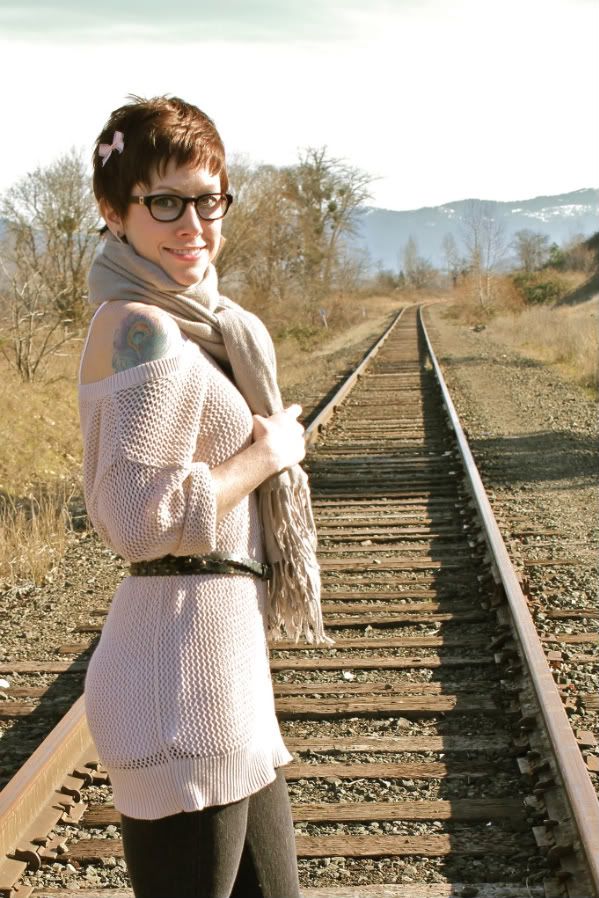 Hello new friends! My name is Jessica
, and I'm stepping in for Hayley while she's away on vacation. I am so excited to meet all of Hayley's wonderful readers because we share a mutual love of this adorable gal. And because this is an oh-so-splendid day to meet new friends. You see, today is my birthday (
squeal!
), so I feel like I'm getting a double celebration by spending it with you guys too. You can usually find me over at
Monster Cakes
, my personal life and style blog where I share my fashion escapades and snippets of life with the husband and our pups. Today, however, you will find me gallivanting around my small town in a tutu and a crown, stuffing my face with cupcakes. It is my birthday, after all. And since it's my birthday and I'm bubbling over with love, I'm going to share the accessory that really fills my love tank right now--skinny belts!
I've had an addiction to waist belts for quite some time, but I've recently caught wind that skinny belts are going to be huge this Spring. Well hot dog! I love waist belts, but SKINNY waist belts make my heart melt. My favorite thing about skinny belts is their subtle ability to give an outfit pizazz. My favorite way to wear them is over a cardigan, as that single pop of color, over a classic white shirt, or layered together with a heavy dose of attitude. The best part? I've found my favorite skinny belts at thrift stores. I also find these gems at Target and Gap at reasonable prices. And really, ladies, is there anything better than accentuating your waist? I think not. A skinny belt around the waist makes curvy girls look smokin' hot, and boyish figures (ahem. me.) look like they actually have a waist for once. High fives for everyone!
While I've accrued quite the collection of skinny belts, don't fret if this is new to any of you. Skinny belts are usually subtle enough that you can transform dozens of outfits with a modest collection. Seriously. I slap those puppies on everything to trick my mind into thinking I have more clothes and outfits than I really do. Here are a few ways I incorporate skinny belts into my day-to-day wardrobe.
Well thanks for letting me hog Hayley's blog for the day. Feel free to stop by
Monster Cakes
and say hello again! I'd love to hear how you guys rock the skinny belt. Ok, I'm off to eat more cupcakes!