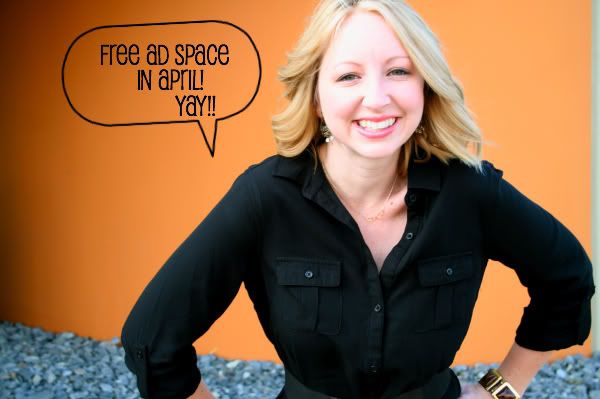 Guys! This is epic! Okay, it's not but it is pretty cool... I am going to give away a single Large Ad Space for the month of April! This is the first month my Sponsors are going to launch and I wanted to share a little something with all of you! Included in the ad space will be one feature post to go up the first Monday of April. You can basically write about anything that you want, you will have free reign of this blog, just don't go too wild, k? My granny reads this. Kidding!!
(this could be you!)
How to enter:
Be a Follower! +1 entry
Follow on Bloglovin' +1 entry
Tweet @imhayley and mention The Weekend File and this giveaway +1 entry
Blog about this giveaway and leave the link +2 entries
That's five times the way to win some awesome ad space right over there....!
Remember... separate comments for separate entries or my little brain starts to get confused!
The winner with be randomly chosen on March 25th. I know thats quick, but I want to give you time to make a beautiful new button!