I would love to take a little time to share my April Sponsors with you guys! To be taken to any of their sites, just click on the graphic or on the button to the right!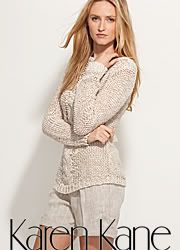 Karen Kane is no stranger to these parts! Her spring and summer collections are full of gorgeous maxi dresses and lightweight sweaters. Not to mention, her basic pieces like the undershirts have become a staple under most of my outfits! Check out their site for some styles at 50% off!
Christa Jae did my gorgeous blog re-design! If you are thinking of giving your blog a facelift, she is incredible and so easy to work with! She also is a brilliant photographer! Her blog is full of inspiration!
Madison Elizabeth clutches are handmade, gorgeous and totally unique. I fell in love with my grey and teal dipped one and she is kindly offering readers 10% your purchase!
Emily from Derng makes the most incredible eye catching jewelry. I love my bracelet and I recently just got a necklace that is beyond pretty! Check out her shop and I know you will find a few pieces that you cant live without!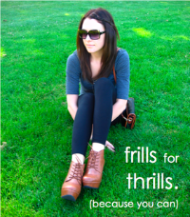 Sarah from Frills for Thrills has a cute blog about her style, decorating her home, and her baby on the way! She is great at recreating outfits that have inspired her on Pinterest and she even has a monthly link up to share your Copycat outfits!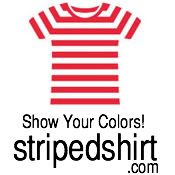 Laura sat down and made this video about her company and her inspiration and it is really sweet. It makes me love and want to support this company even more! Not to mention, you might spot yours truly in it!
Britt has a great inspired blog full of beauty, DIY, style and her thrift adventures and finds. I love her pattern mixing and love for her pup, Corky!

Gorgeous jewels inspired by Greece! I love her pieces and since receiving my first bracelet, I cannot take it off! I will be having much more on Oia Jules and even a giveaway for my favorite piece!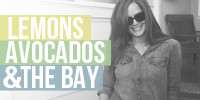 Tammy is a local gal from San Diego and her love for her city and all the fun she has comes right through onto her blog. It is a daily read of mine and I know you will love it too!