This month I wanted to take a moment to introduce some newer sponsors to The Weekend File! Take a moment and check out some new great blogs and shops!
Truly Lovely
is a blog run by two sisters, Kassi and Kayli who like to share everything that is well, lovely! Kassi is a newlywed and her sister Kayli is currently a full time college student. You will find some cute tutorials and their Fancy This Friday linkup!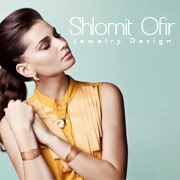 The prettiest and greatest handmade jewelry from a young designer, Shlomit Ofir in Tel Aviv. Everything is gorgeously golden and truly unique! I am so smitten with the
Formica Tribal Necklace
, I need to make it mine soon!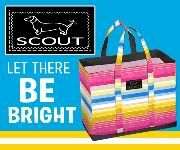 Scout by Bungalow makes durable and heavyweight bags in all shapes and sizes and in the prettiest, vibrant colors and prints! They are great to take with you shopping or even as a beach bag or weekender! You can even
personalize
your items! So cool!! Lucky you, until the end of the month you can receive 20% off of your entire order if you enter "
weekendfile20
" at checkout!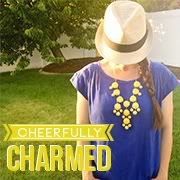 Cheerfully Charmed is an online store that makes gorgeous statement necklaces. Their current best seller is the J Crew inspired Bubble Statement necklace! I have it in yellow and every time I wear it, I get stopped and asked where it came from! I am already ready to add another color to my collection! Right now if you buy 2 necklaces, you can get a 3rd color completely FREE!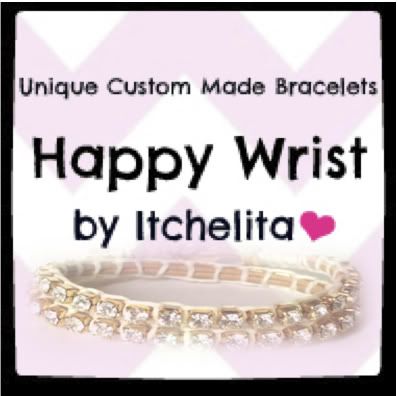 Itchelita is one of the sweetest gals out there in the Etsy world and she makes the cutest little baubles for your wrist! There is something for everyone, and all of her bracelets are hand made by her! I am currently loving the
Gaby Bracelet
with the little fortune cookie charm... so cute!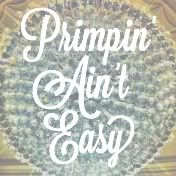 My best friend Rachel, has started blogging all about her life and her job as a makeup artist. She gets to work with some pretty cool clients and always has some great makeup tips to share with all of you. Not to mention, her writing and stories about life are always hilarious. Check out her fun series called
"So You're..."
on how to get the look evoked from some of your favorite books, movies and songs!

Stitchfix is an amazing online personal shopping service where you fill out a fun style survey and someone ships 5 items based on what you answered. I don't know about you, but I love finding a box full of surprise goodies!
Head on over
to check out more!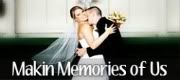 This is a blog about Jordan, her firefighter husband Jason, and their little pup, Duke. She shares recipes, DIY's and crafts but really blogs so she can remember all the great memories so they caan share them with their kids one day! Pretty sweet if you ask me! She is adorable and also shares lots of great info on her
weight loss journey
!

Anjolee is a fine jewelry manufacturer specializing in diamond earrings, rings and tennis bracelets. They are based out of San Diego, CA and really strive to provide exceptional customer service to each and every customer. Check out all of their pretty baubles, especially my current favorite, the
Vintage Quad Square Diamond Bracelet
!